Riteway Introduce New Water Jet Cutting Service
Riteway Engineering are pleased to announce the introduction of their new waterjet cutting service to add to their current range of precision tooling services.  The company has just taken delivery of its new Resato ACM 2015 which was shipped from Assen in  Holland.  We identified a strong requirement for this specialized high precision service within Ireland and look forward to hearing from both current and new customers.
And now, the Tech stuff…..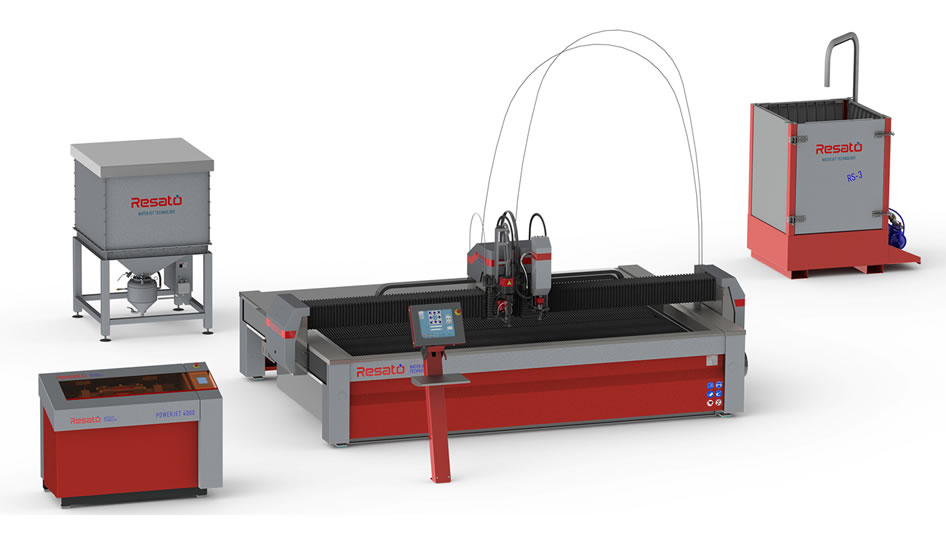 Water jet cutting machines are one of the most versatile profiling tools available today and are suitable for cutting virtually any material (including composite material) and can handle a large range of thickness from very thin foil to stainless steel up to 200mm thick.
The water jet cutting process is a cold cutting process, so therefore there are no heat affected zones generated within the material being cut. This process prevents mechanical stresses being introduced into the material and there is no effect on the intrinsic properties of the material. It enables the cutting of heat treated materials.
Water jet cutting leaves a clean, high quality finished edge, which for many applications will require no post machining or further finishing processes.
The process is extremely accurate with typical tolerances of +/- 0.10mm. Tolerances of +/-0.05mm can often be achieved on many types of materials. Water jet cutting is suitable for 'one-offs' and large batch quantities.
Water jet cutting is environmentally friendly, using relatively small amounts of water and producing no hazardous waste products.
Material optimisation can be achieved by using the latest CAD/CAM software for part design, in our case the IGEMS software , specifically designed for water jet technology.